7 days 'til Christmas. What has happened so far? Hmm..
1. We're done with our Christmas shopping, yey! :) Gifts are all packed, wrapped and ready to be given out.
a. Keep your current Christmas list and just add from there. Hopefully, you won't have to cross out anyone hehehe.
b. Starting January and the months before Christmas season begins, keep a keen eye on bargains or good finds. If you see something grab it. This is a great way to avoid the holiday rush and the throngs of people in the malls. But sometimes, there's the thrill of doing Christmas shopping whilst pushing past people. Hehehe! Oh well, different strokes for different folks!
c. Buy your Christmas wrappers and boxes by bulk in Divisoria. It's cheaper and you can always use the extra wraps for next year's holdiday season. The extra boxes, you can use for other occasions.
2. I got my early Christmas gift. My very own Canon Powershot S3 IS.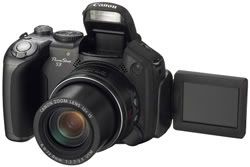 I love it! I'm a certified trigger happy person nowadays ;-) You may visit my Photoblog
here
. I'm just beginning though, so please excuse my shots hehehe!
3. Last Sunday was another bonding day with my family. My mom had to meet a long time friend at the SM Mall of Asia. We trekked there to see what the mall looked like and all. It was huge! We had a grand time making chika while walking around.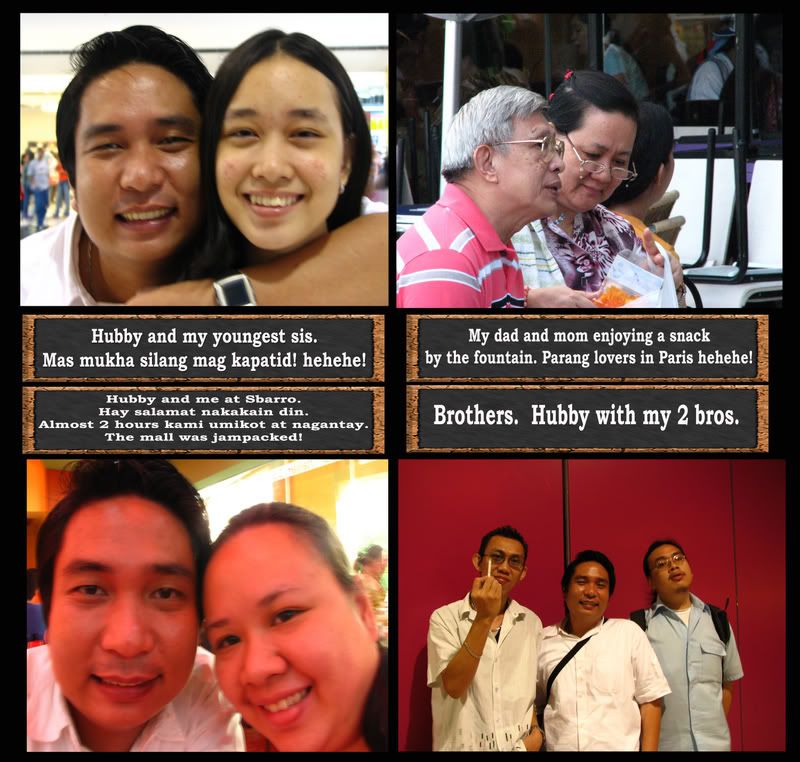 The mall was huge kaya lang the stores and the restos are small. Nakakafrustrate maghanap ng makakainan! All the restos were full! I don't know, maybe because the mall is new and it's the holiday season, plus it was Sunday. It took us almost an hour to find a place to eat and another 30 minutes to find a free table.
After lunch we again made rounds but our feet gave up on us! We were supposed to go home na but my youngest brother who was in Pasay at that time texted us that he was going to join us for dinner. We decided to trek to Starbucks and just as expected, it was full to the brim. There were a lot of people just sitting there without any starbucks product. My parents decided to sit by the fountain area to relax their tired feet. They shared some snacks.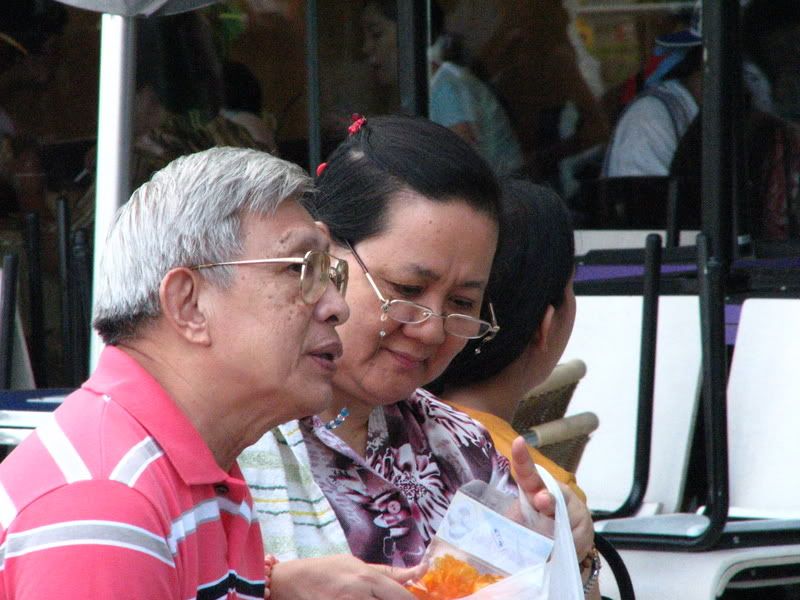 Hihi, they looked cute! Parang lovers in luneta ay Paris nalang para kunyari sosyal. hehehe!
After some time, my sister and I decided to go back and check out starbucks again. Gosh, the line was loooong. My sister was quick enough to snag some sofa seats after we got our drinks. My parents were like: "Thank God!" and slumped into the sofa. We stayed there and chatted for some time until my youngest brother arrived. We chatted some more. Who knows what time we'll be able to find a place for dinner.
When we got out of starbucks, tons of people were rushing past us! Good thing there was a free concert by the Philharmonic Orchestra and San Miguel Chorale. They kept us relaxed. The Philharmonic Orchestra gave a great rendition of the Star Wars theme! Ang galeng! When we've had our fill of great music, we capped our MOA trip with great dinner and kuento at the Bangus restaurant. I loved their boneless bangus. Their calamares was good too! Setting the lovely day was a great view of the fireworks display! Too bad my camera was low on battery so I wasnt able to get nice shots.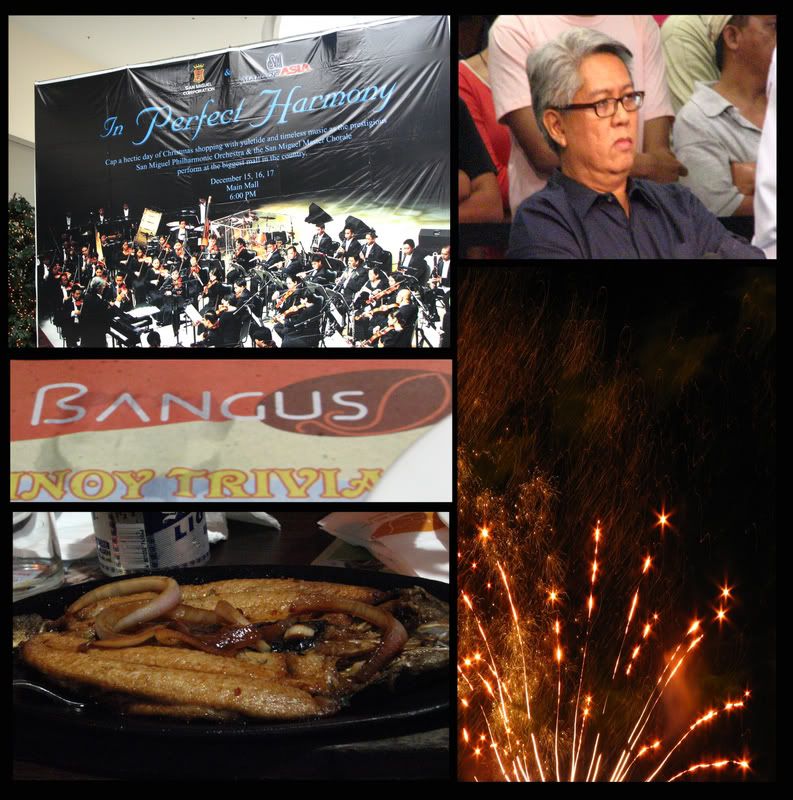 Haay! I just love spending time with my family.
*************************************************
Check out my LO for our nephew (Jasper's nephew) Amiel Christian A. Belen!