Hello all! It's been what, 3 months of no posting? Sheesh! Guess work got the better of me. Every day at the office is so toxic! So what has happened in the last few months? Well, I've slowly adjusted to the workload -- which is, by the way -- H-E-A-V-Y. Hmm... what else? Oh, God blessed me and my hubby Ping with a trip to Puerto Galera! me and Ping went there last March 17-20, 2006. Call me mababaw but it was very memorable for us -- it was a first and we thank God for the blessing! ;) It was the first time Ping and I went on an out of town trip just the 2 of us; First out of town trip as husband and wife! You see during our "honeymoon", 3 of Ping's officemates tagged along. Although we had different rooms, it wasn't what I call a "honeymoon" per se. :)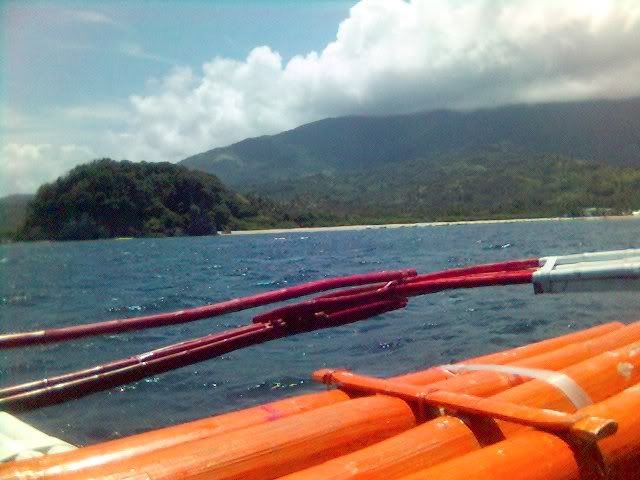 So, the trip was very memorable. The sun, the sand and the beach! Exploring together, swimming together, walking by the beach. We had one of the most memroable conversations here as we talked about our dreams and prayed to God to guide us in realizing them.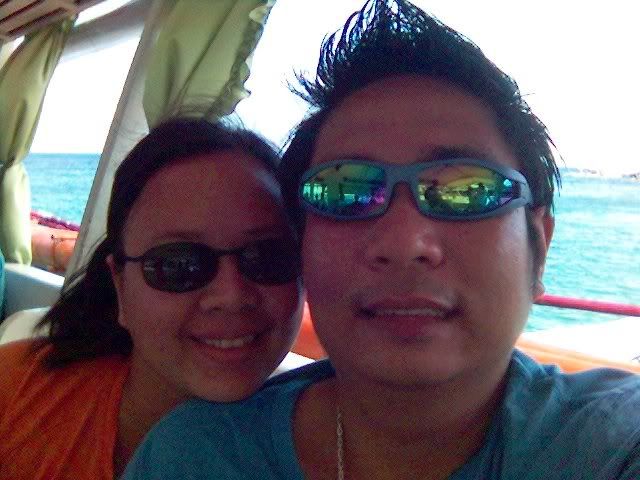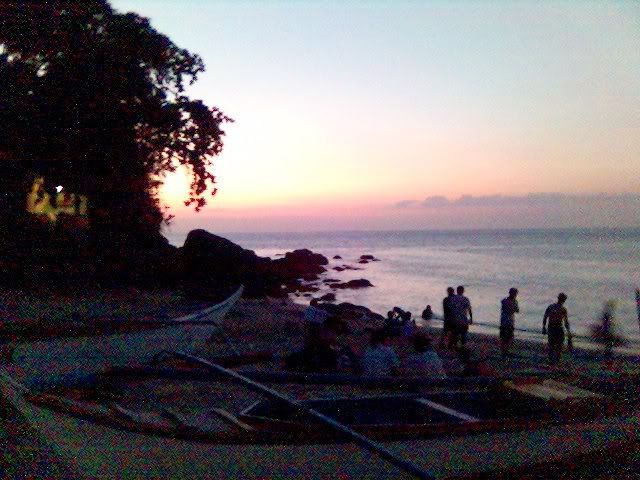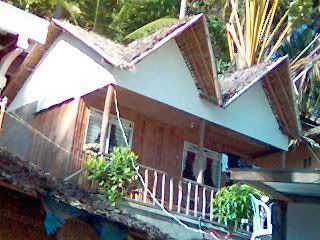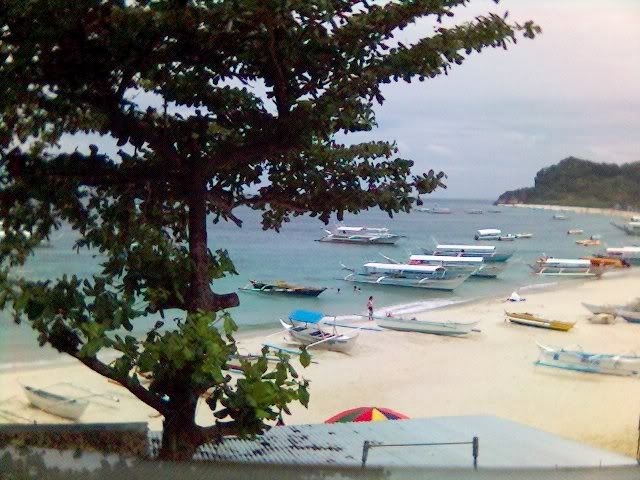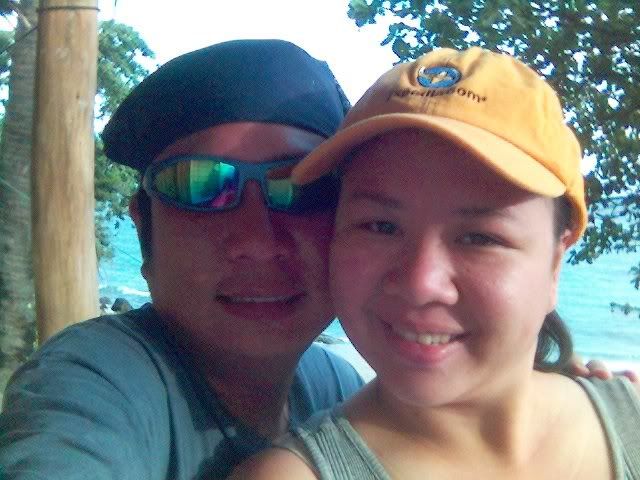 Hope we could do this again soon! :) Ok, got to go but I promise to update more. Til the next post!